Leader of Strategic Consulting Group Explains How Expert Guidance Could Help Your Business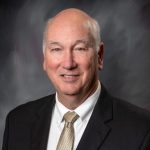 Tell me more about Stoneridge Strategic Consulting. What do you do, and how does it fit in with Stoneridge's M&A advisory services?
At Stoneridge Strategic Consulting, we specialize in helping our clients find strategic opportunities for the future of their businesses. Sometimes it's just breaking down the silos within an organization, but often it's much more – what markets should you be looking at, and what offerings within those markets make the most sense; are you getting what you need out of your IT partnerships; are you setting up your technology infrastructure appropriately?
On the consulting side, we're not purely focused on the transaction like the M&A side of Stoneridge – but we can certainly help those clients do a self-assessment from a strategic perspective. Why are you selling, should you be selling, and are you prepared to sell? We can help you make sure you understand your goals before you start the sale process and that you're in the best position operationally to get the most value. Or we can help you identify whether your next best step is to bring in outside investment to achieve your best destiny.
Understanding of IT solutions right now is also critical. At Stoneridge, we know what options are out there and what kind of investment it takes to do it right. I tell people all the time, that's a huge strategic opportunity. More robust electronic health records are quickly filtering down to the post-acute space, but there's an experience gap in that market right now – the IT firms don't understand the post-acute world. So, a lot of folks really need an experienced consultant to help them connect those dots. We have that experience and the knowledge of these systems to provide real value for our clients.
In your role, you often have to step back and see the bigger picture in order to help your clients determine where they fit in – from that broader perspective, tell me how you think the COVID-19 pandemic has affected the industry in general. What changes have you seen, and which if any are likely to last into the future?
From a tactical perspective, we know some industry sectors saw a decrease in census in early spring of 2020. For the most part, the folks we've talked to across the platforms have recouped 95 to 100% of the census they lost, and some have even grown. So now it's time to focus on making sure you've replenished your PPE, have proper staffing, and with the changes that CMS made, are planning for Q2 and all of 2021 appropriately.
We're seeing industry-wide that the pandemic forced CMS out of first gear into fifth gear on a number of initiatives they've been looking at for years. So, for example, digital health, telehealth and remote patient monitoring has rapidly accelerated, and CMS set up new CPT codes in 2020 to encourage and capture that, so that's been really interesting to see.
Also, companies seem to be more open to partnerships across the continuum now more than they have in the past. And finally, the Hospital at Home/SNF at Home initiative, we're seeing that accelerate. I think the need was demonstrated in the pandemic with patients' leeriness of going into facilities, which has created a call to action for Hospital at Home, SNF at Home in the past year.
Speaking of the increasing importance of technology in healthcare, how do you see technology helping health providers improve their operations? What advice do you have for systems that are looking to get into the game?
Technology, when leveraged appropriately, provides insight and guidance to caregivers that they wouldn't normally have – analytics, trends, an ability to be more dynamic in the types of care provided. And it allows you to leverage time with the patient so the care has the most impact. But it's not a panacea, it can't take care of everything. It can't replace a skilled clinician, but it can help you put the right clinician in the right place at the right time.
Success is, as the old saying goes, a three-legged stool: you need people, process and technology. All three have to work in concert. You want to make sure your technology solution gives your clinicians the information and insight they need in a timely fashion, and you can do that today with the improvements we've seen with documentation, with integration with medication management, and that's going to continue to improve. So, I advise my clients, look at what you have in-house. What is the current state of your systems, and what is the gap between your current state and where you want to be? Look to see if there's a way to marry what you have and what you need it to do for you. That's how you can determine where your investments are needed.
You also work with clients who are looking to build or strengthen their existing business by investing in new opportunities. How do you help a client determine what – or where – is next for the future of their business?
First, we help them focus on their mission. We talk about what they're trying to achieve, in which geographies and in which market segments. Do you have your portfolio filled out? Do you have the right partners and the right team in place to achieve your goals? They may need to look at different payer contracts, for example, to better succeed.
We're working with some clients now and all involved parties truly have different strengths in different markets. So, we did a SWOT analysis for them, looked at where they're being innovative and have great opportunities, and now we're discussing where they're ripe for cross-pollination. In the short-term, they'll be better suited to address the needs in their communities, and in the long term, their go-to-market will be expanded.
What's your advice for someone who's thinking about putting their business on the market? How do you help them determine whether or not they're ready, and if they are, what should they be doing now to prepare?
Our first questions are why, and why now? At Stoneridge we understand the market dynamics, but we want to understand the seller's motivation so we can help to fulfill their true goals. We need to know what their goals are coming out of the transaction – do they want to walk away? Are they looking for a partner to help them expand and do they ultimately plan to stay engaged in the business? Understanding the desired outcome helps us determine how to drive the most value for that organization.
Next you need to consider operational issues, like when it's appropriate to let your management team know about your plans for the future, what you need to do to get your financials in order and straighten out any clinical compliance concerns. Sometimes we tell clients the track record isn't there for them to achieve a certain valuation, so we give them a road map of what they need to do to get where they want to be, which may delay a potential transaction in order for them to get the most value out of their business.
If it's something you're even vaguely considering, you need to reach out sooner rather than later to an expert advisor. Look for someone who has a real record of success in the field and has been doing this work for a long time. Someone who understands all the aspects of a transaction – not just the business aspects, the emotional ramifications of a sale. It's not just a business transaction. Our clients have invested their heart and soul into their business, and it's our responsibility to care for that, too.